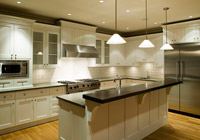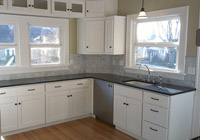 KITCHENS
Kitchen remodeling can be some of the most rewarding home improvements. The options are limitless when it comes to kitchen remodeling. By opening up kitchen and dining rooms, creating and moving islands, and replacing appliances you can give your home a whole new look. Our kitchen remodeling specialist will help you find a look that will not only improve the style, but the functionality of your new kitchen.
Many kitchens in Portland and surrounding suburbs are small and closed in, by updating cabinets, there are many colors and styles to choose from. We have completed many kitchen remodeling projects and are experienced in all aspects of kitchen remodeling. SunWest ensures your next remodeling project is completed on time and on budget.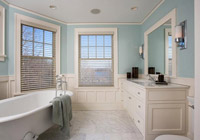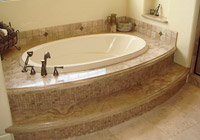 BATHROOMS
Experienced in local bathroom remodeling projects. We understand what a quality bathroom remodeling project consists of, as well as what causes bathroom deterioration such as not using cement board under tile surfaces, and many other commonly made remodeling mistakes.
Having completed many bathroom remodeling projects in Portland and surrounding suburbs, SunWest has the knowledge and experience to complete your next bathroom remodeling project within your budget and timeframe.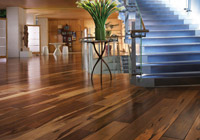 CUSTOM FLOORING
Custom floors have been a long-time SunWest specialty. From beautiful, natural hardwoods to unique, specialty-cut marble, granite, and travertine floors, we can help you design the gorgeous home floor or decking you've always wanted. For more information about custom floors & decks by SunWest,
click right here!