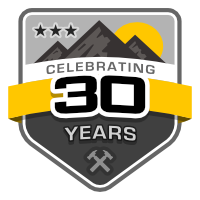 PORTLAND'S PREMIER HARDWOOD FLOOR COMPANY
Nobody knows custom hardwood floors like SunWest. Built with your choice of premium exotic and local woods, you'll enjoy your beautifully finished hardwood floor for years to come. From Red & White Oak, Fir, Walnut and Bamboo, to Hickory, Maple, Brazilian Cherry and many more, SunWest has that perfect hardwood surface you've been searching for.

A REPUTATION FOR EXCELLENCE
As a family owned business started in 1995, SunWest has become known as a quality service construction company with a reputation for excellence. From entire home remodels and those perfect custom floors & decks, to the smallest of repairs, our clients have entrusted us with their homes, something we take much pride in.
We feel that the difference between a good remodel and a perfect one is found in the details. This means working closely with our clients, obtaining the finest materials, employing professional craftsmen, and serving our customers honestly and respectfully.
We strive to complete every project on-time, within budget, accident-free, and to the high standards we've come to be known for. If you have an upcoming remodel or custom flooring project, please
contact us
or request a
free estimate.